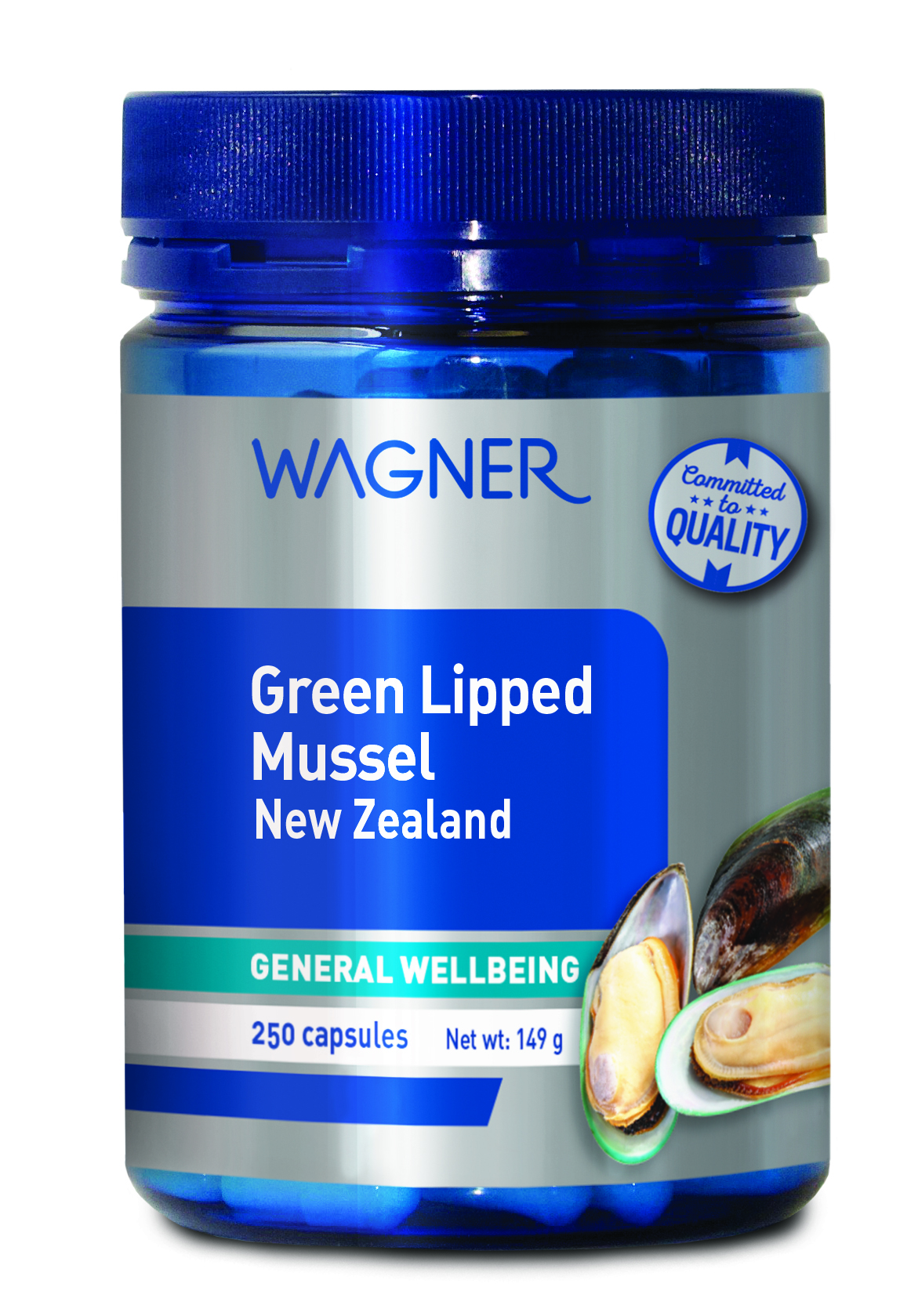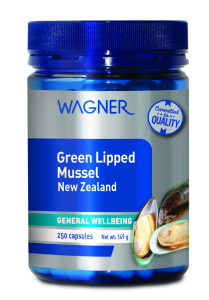 This formula contains Green Lipped Mussel powder, sustainably sourced from Green Lipped Mussels from the clean, clear waters of New Zealand.
features
This formula:
■ Contains Green Lipped Mussel powder sourced from New Zealand
■ Contains sustainably sourced Green Lipped Mussel
Recommended Adult Dosage:
Adults: Take 1-3 capsules daily, best taken with food.
Precautions and contra-indications:
Do not take if allergic to seafood. Always read the label. Take only as directed. If taking prescription medication or if in doubt, talk to your health professional.
Contains: Mollusc shellfish and sulfites.

Formulated without:
Wheat, gluten, yeast, dairy products, egg, artificial flavours, colours, preservatives or sweeteners.
Ingredients:
Each capsule contains:
Mussel powder 500 mg
equiv. to fresh Green lipped mussel 2.5 g
Green lipped mussel powder (83.9%), Gelatin, Purified water
Frequently asked questions:
Q1 What is Green Lipped Mussel?
A1 Green Lipped Mussel (Perna canaliculus) comes from
the waters that surround New Zealand. The name refers
to the green line where the two shell halves meet, resembling
a pair of green lips. Green Lipped Mussels are rich in
minerals, essential amino acids, glycosaminoglycans (GAGs),
chondroitin and omega 3 fatty acids, which are all known for
their health benefits.4
Q2 What are the health benefits of Green Lipped Mussel?
A2 Green Lipped Mussels have been part of the traditional
Maori diet for centuries. Folklore has it that coastal dwelling
Maori in New Zealand, who regularly consumed mussels
as part of their diet, suffered far less from osteoarthritis
than their inland dwelling relatives.7
Q3 What is osteoarthritis?
A3 Osteoarthritis occurs when the protective cartilage that
cushions the ends of the bones wears down. Although
osteoarthritis can damage any joint, it most commonly
affects joints in the hands, knees, hips and spine.8 Around
2.1 million or 1 in 11 Australians suffer from osteoarthritis,
but this number increases with age: 1 in 5 over the age
of 45 and 1 in 3 over the age of 80 suffer from osteoarthritis.5
Q4 How can Green Lipped Mussel help?
A4 Green Lipped Mussels are rich in omega-3 and omega-6
fatty acids and glycosaminoglycans (GAGs).4 Omega-3 fatty
acids can help reduce inflammation and joint pain as seen
in osteoarthritis.9 GAGs are compounds that play a role in
maintaining healthy cartilage. They lubricate the joints,
help repair damaged cartilage and may reduce inflammation
in the joint.10
Q5 How are they different from glucosamine?
A5 Green Lipped Mussels are rich in glycosaminoglycans
(GAGs). GAGs are a broken-down version of Glucosamine.
Glucosamine needs to be broken down into GAGs before
the body can use it, and not everybody can do this
efficiently.11
Q6 How long should I take Green Lipped Mussel?
A6 A 2012-study showed that joint pain and stiffness
decreased and mobility improved by 49% after taking
Green Lipped Mussel for 8 weeks.1