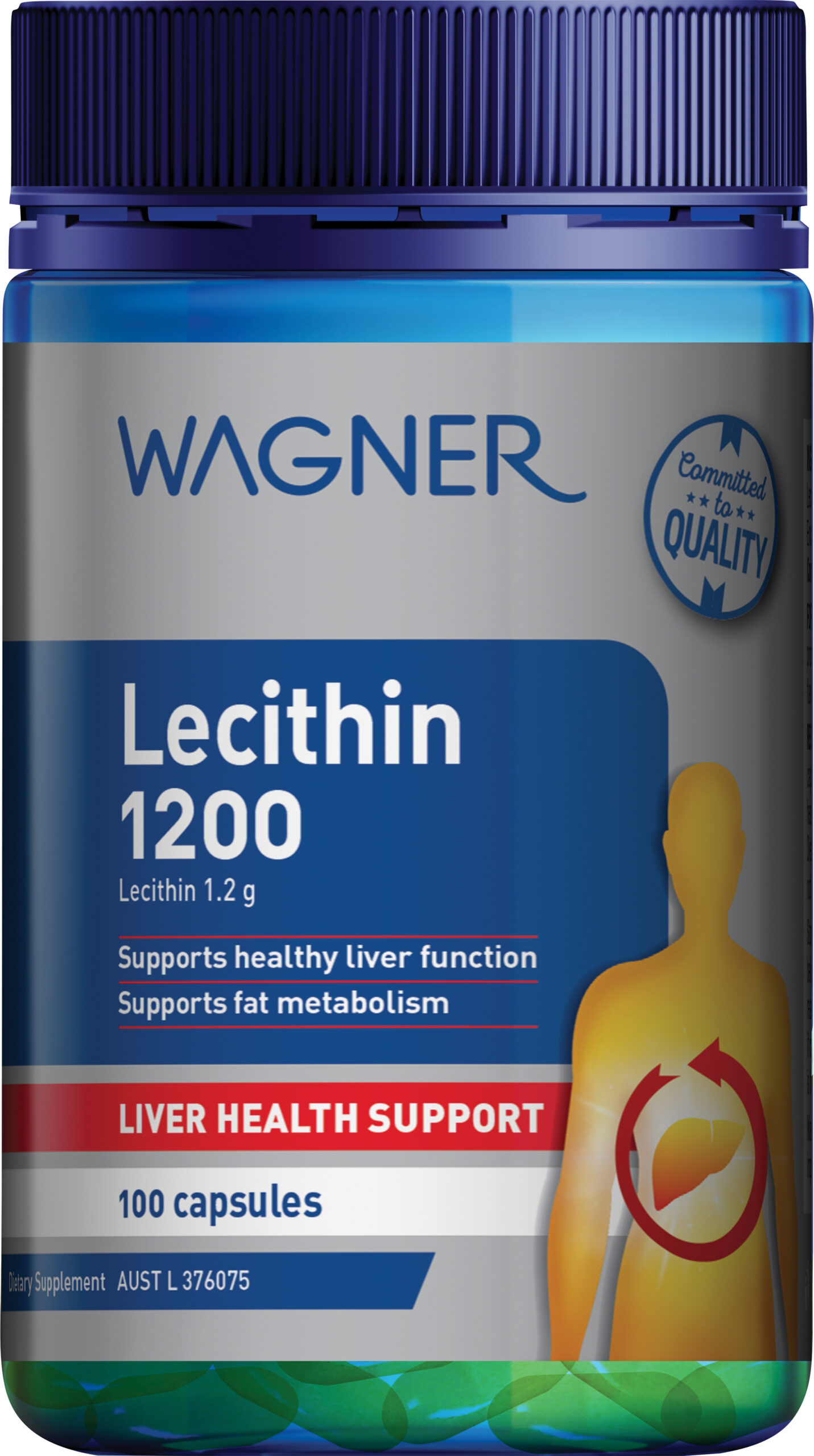 Helps to maintain cellular structures. Helps to break down the fats in the body. Supports a healthy liver.
Lecithin is a complex mixture of phospholipids. It plays a role in the maintenance of cell membrane integrity, which is vital to all basic biological processes.Lecithin also assists in the breakdown and distribution of fats in the digestive system, and it supports your liver health.
This formulation is in an easy to swallow soft gel capsule.
Recommended Adult Dosage: Take 6 capsules daily with food or as directed by your healthcare professional.
Suggested Companion Products:
Wagner Women's/Men's MultiViteTM: Helps in the maintenance of general wellbeing.
Wagner Vitamin C 1000 Chew: Vitamin C assists in protecting the body from the damaging effects of free radicals.
TAKE WITH FOOD
Precautions and contra-indications:
Always read the label; take only as directed.
Formulated without:
Gluten, wheat, dairy products, egg, artificial colours, artificial flavours, artificial sweeteners. SOFTGEL
Each capsule provides
Lecithin 1.2g
LIVER HEALTH SUPPORT
Q1 What is Lecithin and what does it do?
A1 Lecithin belongs to a family of compounds called
phospholipids: molecules that contain a lipid (fat) and a
phosphate group. Phospholipids are important components
of all cell membranes, and are involved in regulating the
environment within the cell. They also help to determine which
molecules can enter or exit the cell through the membrane.
Lecithin, in particular, plays a role in transferring molecules
into and out of your cells; and helps to maintain cell
membrane structure and fl exibility.
Q2 How does Lecithin support fat metabolism?
A2 Lecithin helps your body to metabolise (i.e. break down) fat
on a molecular level. It is also a component of bile; which is
produced in your liver, then transported to your small intestine
to help break down the fats in your food.
Q3 How does Lecithin help to maintain liver health?
A3 Lecithin's ability to break down fat molecules helps to protect
the cells in your liver against fatty build-up, which in turn
helps to maintain healthy liver function.