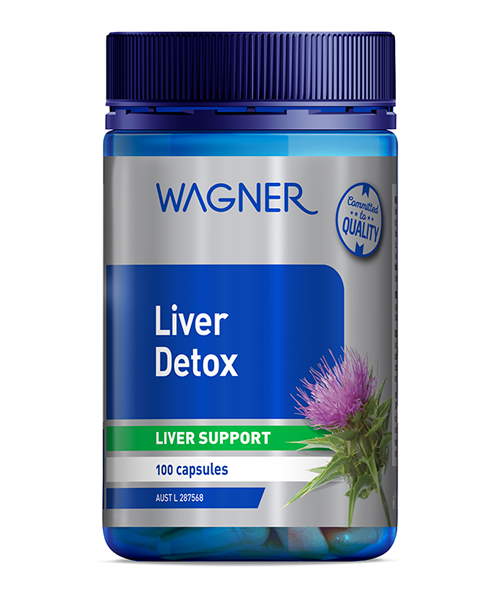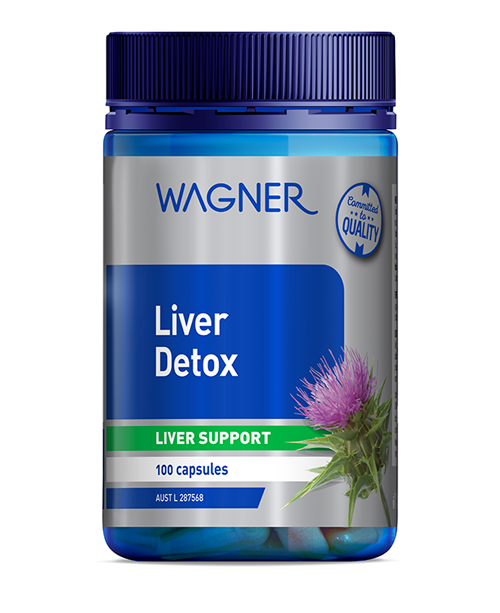 This formula contains Milk Thistle, which: Supports healthy liver function Acts as a liver tonic. May support normal liver detoxification processes Is traditionally used in Western herbal medicine to assist with the relief of mild digestive disturbances such as bloating and to aid digestion.
Available in: 100 Capsules
Your liver plays an important role in your body's natural
digestion and detoxification processes.
Milk Thistle has a long history of traditional use in
Western herbalism as a liver protective herb and also
in helping to relieve minor digestive disturbances like
bloating and appetite loss.
This formula supports liver health and function
in just two convenient capsules a day.
Recommended Adult Dosage: Take 3
capsules daily with food or as directed by your
healthcare professional.
LIVER SUPPORT
Precautions and contra-indications:
Always read the label; take only as directed, and if
symptoms persist, consult your healthcare
professional.
Formulated without:
Gluten, wheat, dairy products, egg, soy, corn, artificial
colours, artificial flavours, artificial sweeteners or
preservatives.
TAKE WITH FOOD
Suggested Companion Products:
Wagner Mega B+: This formula contains B
vitamins, which helps the body metabolise proteins,
carbohydrates and fats.
Wagner Lecithin 1200: This formula provides a
1200mg daily dose of Lecithin which assists in the
breakdown and distribution of fats in the digestive
system, and it supports your liver health
Each capsule provides
Taurine 100mg
Inositol 150mg
Choline bitartrate 150mg
Equiv. Choline 61.7mg
Chromium
(as Chromic chloride hexahydrate) 200μg
Herbal extract equiv. dry
Silybum marianum (Milk Thistle) fruit 12.5g
Q1 What is Milk Thistle and how does it support liver function?
A1 Milk Thistle has been used for hundreds of years in traditional
Western herbal medicine to help maintain healthy liver function
and aid digestion.
Modern research has identifi ed some of the components that
give Milk Thistle its liver-protective properties. These include a
group of compounds called Flavonolignans; and in particular,
the powerful antioxidant Silybin. Silybin may help to help
protect liver cells against oxidative damage caused by unstable
free radical molecules.
Other compounds in Milk Thistle help to stimulate bile fl ow,
which supports digestive function – and especially digestion of
fatty foods.
Q2 Why do our bodies sometimes need help with detoxifi cation?
A2 Your body is exposed to a wide variety of toxins – both from
the environment, and waste products from its own metabolic
processes – every day. Under most circumstances, your body
can fi lter these toxins out and excrete them through your liver
and lower digestive tract (your gut).
Sometimes, however, toxins can accumulate at a rate that
overloads your body's ability to process and eliminate them.
When this happens the toxins can build up and could be
absorbed rather than be eliminated.
By supporting your body's natural detoxifi cation processes,
you can help to avoid this toxin build up; which in turn, helps to
maintain your overall health and wellbeing.
Q3 How do the other ingredients in this formula help to support
liver and digestive function?
A3 Wagner Liver Detox combines Milk Thistle with carefully
chosen nutrients that include:
• Choline: which plays a role in the normal functioning of
the liver.
• Chromium: is an essential nutrient required for carbohydrate,
lipid and protein metabolism.