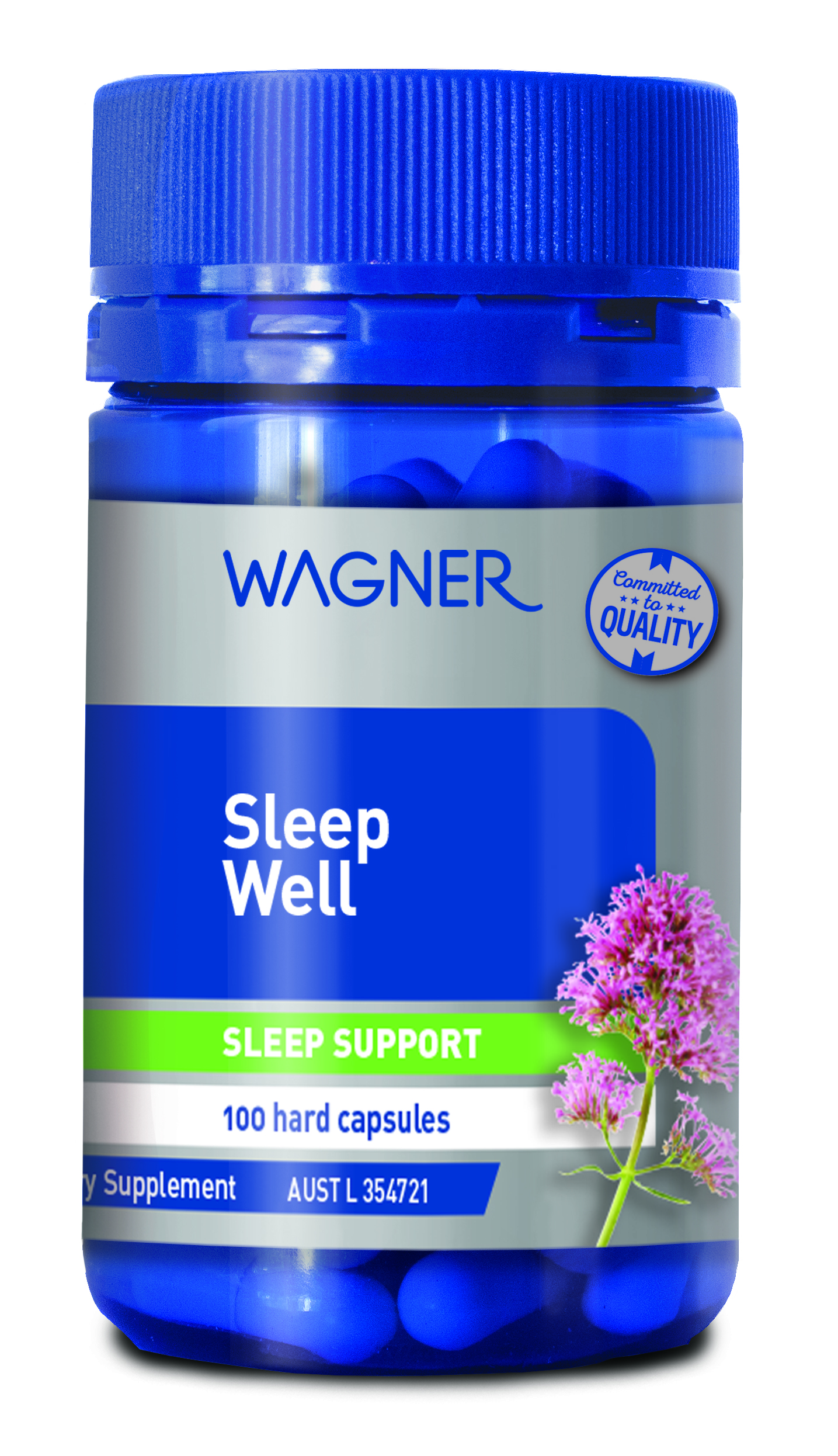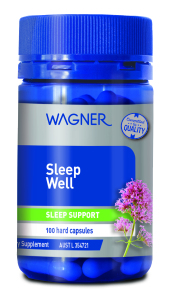 A premium formula containing the herbs Valerian and Hops, traditionally used in Western herbal practice to support the nervous system and calm nerves, soothe nervous tension and restlessness. Wagner Sleep Well helps to support sleep.
features
This formula contains Valerian and Hops which
are traditionally used in Western herbal practice to:
■ Support healthy sleep
■ Support nervous system health
■ Soothe nervous tension and support relaxation
Recommended Adult Dosage:
Take 2 hard capsules with water, once daily, 30-60 minutes before bedtime. Or as directed by your healthcare professional.
Precautions and contra-indications:
If symptoms persist, seek the advice of a healthcare professional. Always read the label. Take only as directed. Dietary supplements can only be of assistance if dietary intake is inadequate. If taking prescription medication or if in doubt, consult your healthcare professional.
Contains: Sulfites.
Formulated without:
Gluten, wheat, yeast, dairy products, egg, artificial flavours, artificial sweeteners.
Active Ingredients:
Each hard capsule contains:
Magnesium glycinate 45.39 mg
equiv. to Magnesium 6.4 mg
Valeriana officinalis (Valerian) ext. dry conc. 216.67 mg
from root dry 1.3 g
Glycyrrhiza glabra (Licorice) ext. dry conc. 12.5 mg
from root and stolon dry 50 mg
Humulus lupulus (Hops) ext. dry conc. 40 mg
from flower dry 200 mg
Contains encapsulating aids.
Frequently asked questions:
Q1 How can Valerian help improve sleep?
A1 Valerian has been used in traditional medicine to help
improve sleep for at least 2,000 years. It is believed to
inhibit excessive activity in the amygdala — the part of
the brain that processes fear and strong emotional
responses to stress. By reducing activity, it can help
relieve nervous tension that may contribute to
sleeplessness.1,2
Valerian is also known to block the breakdown of the
neurotransmitter GABA, which can result in increased
feelings of calm and relaxation, and thus promote
sleep.3-5 Research shows that low GABA levels are linked
to anxiety and low-quality sleep.6-8
Several clinical studies have shown that taking valerian
can help improve difficulty falling and staying asleep,
as well as improve the quality and duration of sleep.9-15
Valerian may need to be taken for 2-4 weeks before
effects are noticed.16
Q2 What does Hops do?
A2 Hops is traditionally used as a mild sedative for insomnia.
There are numerous studies showing that hops in
combination with other herbs such as valerian is beneficial
in relieving insomnia.17,18
Q3 Why are there other ingredients in this formula?
A3 There are two other ingredients in this formula to
help support a good night's rest. Licorice is traditionally
used to help induce sleep. It does this by interacting with
GABA receptors and thus promoting feelings of calm and
relaxation, similar to Valerian.19
Magnesium glycinate is formed from elemental magnesium
and the amino acid glycine. Glycine is often used as a
standalone dietary supplement to enhance the quality of
sleep.20 Bound to magnesium it may help reduce anxiety,
depression, stress, and insomnia by interacting with the
neurotransmitter GABA.21-23