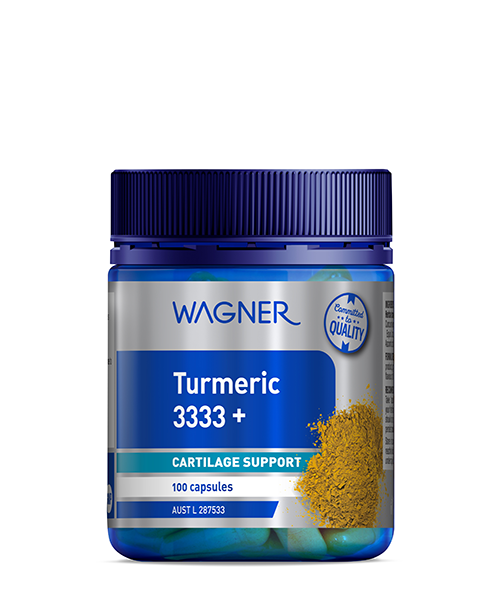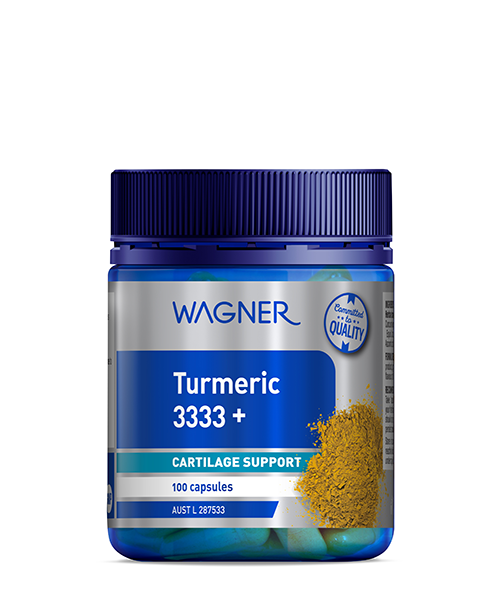 Contains Turmeric, which is used traditionally in Ayurvedic medicine to assist in the temporary relief of mild rheumatic aches and pains. Contains Turmeric, traditionally used in Ayurvedic medicine to help relieve mild osteoarthritic pain.
Contains Vitamin C which supports the development and maintenance of cartilage.
Available in: 100 Capsules
As you grow older, it's common to notice mild rheumatic
aches and pains. Turmeric is a spice with natural
antioxidant properties that has traditionally been used for
centuries in Ayurvedic medicine to help relieve both mild
osteoarthritic and mild rheumatic joint pain.
This formula combines a one-a-day dose of Turmeric
with Vitamin C in a convenient, easy-to-swallow capsule.
Recommended Adult Dosage: Take 5 capsules
daily with food or as directed by your healthcare
professional.
Formulated without:
Gluten, wheat, dairy products, egg, soy, artificial
colours, artificial flavours, artificial sweeteners or
preservatives.
Suggested Companion Product:
Wagner Triple Strength Omega-3 Fish Oil: This formula
provides a concentrated, dose of Omega-3 essential
fatty acids to support the health and function of the
cardiovascular system, brain health, normal cognitive
function and the function of the nervous system.
TAKE WITH FOOD
IMMUNITY SUPPORT
CARTILAGE SUPPORT
Precautions and contra-indications:
Always read the label; take only as directed, and if
symptoms persist, consult your healthcare professional.
Vitamin supplements should not replace a balanced diet.
Each capsule provides
Herbal extract equiv. dry
Curcuma longa (Turmeric) rhizome 3.333g
Equiv. Curcumin 100mg
Ascorbic acid (Vitamin C) 45mg
Q1 What is Turmeric and how does it help with the symptoms of
osteoarthritis and rheumatism?
A1 Turmeric (Curcuma longa) is a core component of modern
curry powder, and is extensively used in a wide variety of
Indian dishes. However, in addition to its culinary uses, this
herb also holds a place of honour in both traditional Indian
(Ayurvedic) and Chinese herbal medicine.In modern times,
researchers have concluded that the antioxidant compound
curcumin is responsible for several of Turmeric's therapeutic
benefi ts. For example, curcumin has been found to help
regulate some of the infl ammatory responses that are
responsible for the symptoms of mild osteoarthritis. Other
studies have shown that curcumin can help to reduce the joint
swelling and stiffness associated with rheumatism.
Q2 What other benefi ts has Turmeric been shown to have?
A2 Both Western, Ayurvedic and Chinese herbal practitioners
have used Turmeric for centuries for conditions other than
joint pain and infl ammation. For example, the herb has a
history of use in supporting digestion and liver function,
promoting healthy bile fl ow, and managing irregular periods
and menstrual pain.
Q3 Why does this formula include Vitamin C?
A3 One of the key components of healthy joint cartilage is
collagen: the protein that gives connective tissue – including
cartilage – its strength and structure. Your body uses Vitamin
C to help create collagen, which in turn helps it to rebuild and
repair joint cartilage.
Additionally, Vitamin C is a powerful antioxidant, which can
help to protect joint cartilage against oxidative damage that is
caused by your body's infl ammatory responses.