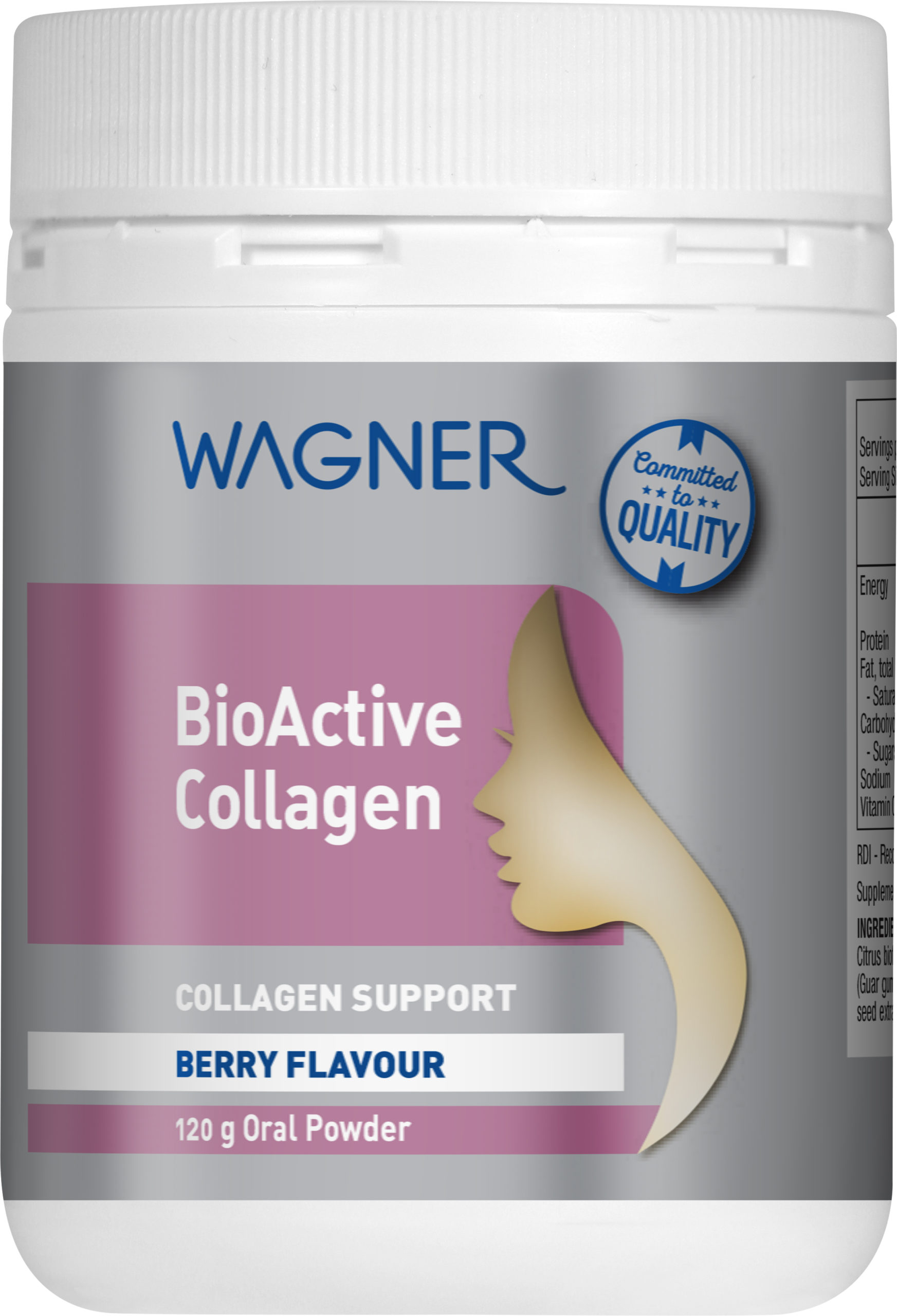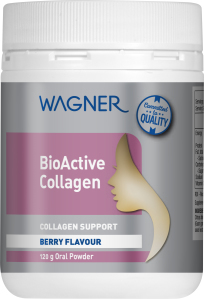 Features
When taken daily, oral collagen can contribute to help maintain skin structure as a reduction in total collagen production is characteristic of ageing skin
Delicious berry flavoured powder is an easy way to increase your daily collagen intake and can be added to water or beverage of your choice
Contains Vitamin C that contributes to normal collagen formation
Key selling points
– Contains hydrolysed collagen peptides
– Helps maintain normal skin structure
– Can provide an inside out solution to skincare
Precautions and contra-indications:
Always read the label and take only as directed
Vitamin supplements should not replace a balanced diet
Formulated without:
Gluten, wheat, dairy products, egg, soy, artificial colours, artificial flavours, artificial sweeteners or preservatives.
Contains: Animal products.
Recommended Adult Dosage:
Take 5 grams daily (2 scoops), dissolved in 100mL of water or beverage of your choice.
Ingredients:
Hydrolysed bovine collagen (50%), Dextrose, Citrus
bioflavonoid extract, Vitamin C, Vegetable gum (Guar gum),
Natural flavours, Colour (Beet red), Grape seed extract,
Sweetener (Thaumatin).
FAQ
Q1 What is collagen?
A1 Collagen is a naturally-occurring protein needed for the support and structure of the skin. It is an essential component of tendons, ligaments and cartilage. Collagen is also vital for healthy skin where it supports elasticity and hydration. The breakdown of collagen leads to wrinkles and thin skin associated with the ageing process.
Collagen is comprised of amino acids which make up connective tissue that aids skin firmness, suppleness and maintenance of the dermal layers. Wagner BioActive Collagen provides important nutrients that support skin repair from the inside out. This helps to maintain radiant, smooth, younger-looking skin.
Q2 What is hydrolysed collagen?
A2 Hydrolysed collagen, also known as collagen peptide or collagen hydrolysate, is a type of collagen that can be easily absorbed into the bloodstream when taken in supplemental form.
Q3 How does Grape seed help with healthy skin?
A3 Grape seed is a rich source of a type of antioxidant called Oligomeric Proanthocyanidins, or OPCs. These powerful OPCs are known for their free radical scavenging abilities. Grape seed extract has been used to support skin health by supporting circulation and assist the strength of collagen fibres.
Q4 Why has Vitamin C and Citrus bioflavonoids been added to this formula?
A4 Vitamin C is an important antioxidant. It aids collagen production and supports healthy skin and connective tissue formation. Citrus bioflavonoids helps with the absorption of Vitamin C and also supports capillary strength.