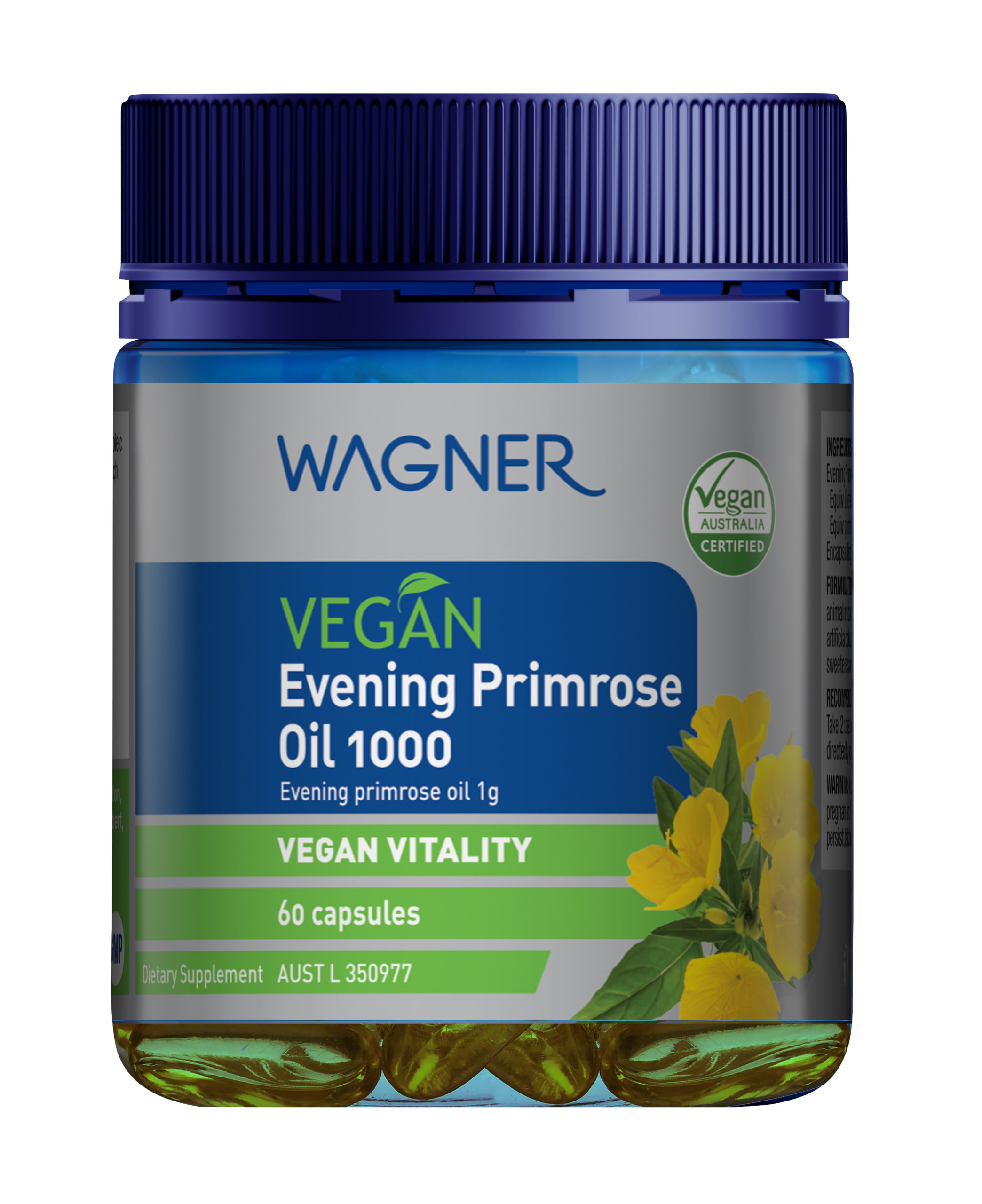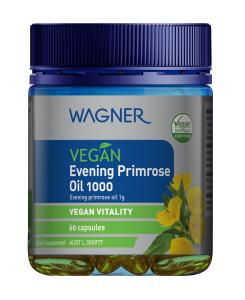 Features
Contains Evening primrose oil, which is traditionally used in Western herbal medicine to help relieve dry, itchy skin
Evening primrose oil is a good source of Linoleic acid (LA) and gamma-Linolenic acid (GLA) Omega-6 fatty acids, which help to support general health and wellbeing
Each capsule provides 1000mg of Evening primrose oil
Key selling points
– Is a natural source of Omega-6 fatty acids
– Supports skin health and skin integrity
– Supports female healthy hormone balance
– Is created for Vegans and Vegetarians
Precautions and contra-indications:
– Always read the label and take only as directed
– Not recommended for use by pregnant and lactating women
– If symptoms persist, consult your healthcare professional
Formulated without:
Gluten, wheat, animal products, dairy products, egg, soy, corn,artificial colours, artificial flavours, artificial sweeteners or preservatives.
Recommended Adult Dosage:
Take 2 capsules twice daily with food or as directed by your healthcare professional.
Ingredients:
Evening primrose oil 1g (1000mg)
Equiv. Linoleic acid 650mg
Equiv. gamma-Linolenic acid 100mg
Encapsulating aids.
FAQ
Q1 What is Evening primrose oil, and how can it support wellbeing?
A1 The Evening primrose plant (Oenothera biennis) is native to North America; and several Native American tribes have used it for centuries.
More recently, scientists have found that the oil pressed from the plant's seeds is rich in important essential and conditionally essential Omega-6 fatty acids. Your body uses these fatty acids – Gamma-Linolenic Acid (GLA) and Linoleic Acid (LA) – to produce hormone-like compounds called series-1 prostaglandins. These compounds help to regulate several of your body's functions, which helps to maintain your general health and wellbeing. Additionally, Evening primrose oil (EPO) may help to maintain your skin's natural moisture levels. This may be why EPO has traditionally been used to help with dry, itchy skin conditions.
Q2 What are conditionally essential fatty acids?
A2 Fatty acids are nutrients that your body needs in much the same way as it needs vitamins. There are several types of fatty acids, and they're categorised in two ways. Firstly, fatty acids are divided according to whether your body can manufacture them on its own or not. If the body can manufacture them they're called "non-essential", and if it cannot they're called "essential". However, some fatty acids don't fit neatly into either group. Your body can only make certain fatty acids from essential fatty acids – which must be sourced from your diet. Fatty acids in this group are known as "conditionally essential". Secondly, unsaturated fatty acids are grouped into "Omega" families according to their chemical structure. Omega-3 fatty acids are found in oily fish and linseed oil. Omega-6 fatty acids are found mostly in plant-based oils and certain nuts & seeds, and Omega-9 fatty acids are found in olive oil and nuts such as peanuts.
Q3 Who might need to top up their conditionally essential Omega-6 levels?
A3 Your body makes a conditionally essential fatty acid (CEFA) by starting with an essential fatty acid (EFA) and
converting it into another form. If your diet is low in the EFA that your body uses as a base to convert from, you'll probably have low levels of the CEFA too. If this is the case, you might find that you benefit from topping up the EFA & CEFA levels in your diet, or by taking a supplement.