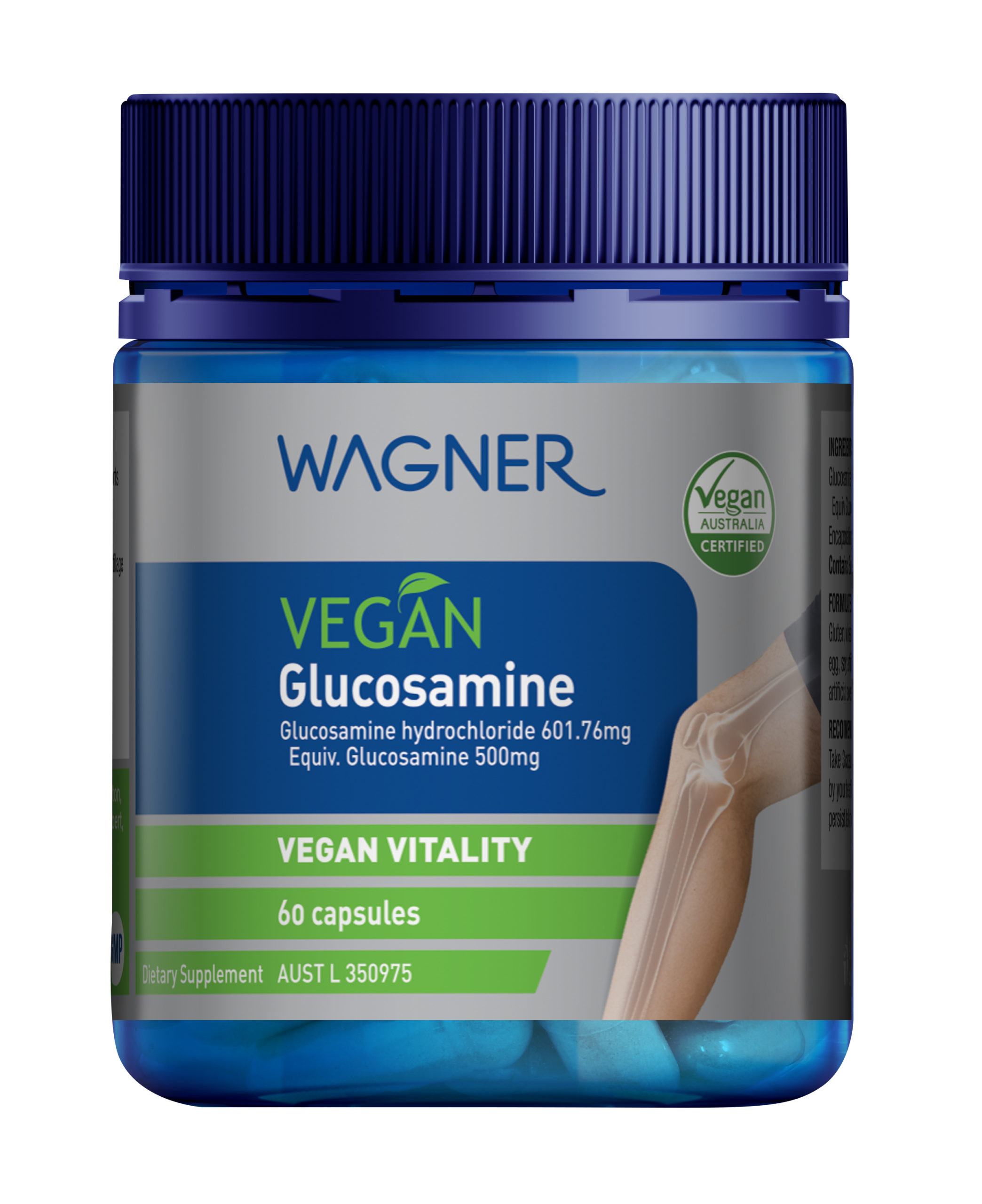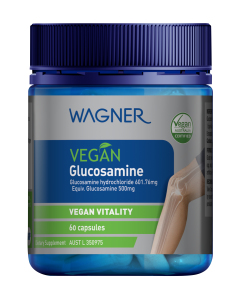 Features
Contains Glucosamine derived from non-GMO corn
3 capsules daily provides a therapeutic dose of Glucosamine hydrochloride
Glucosamine is naturally produced in the body, where it is a key building block for your tendons, ligaments, cartilage, collagen and synovial fluid in the joints
Key selling points
Contains a vegan form of Glucosamine hydrochloride
Supports joint health by supporting healthy ligaments, tendons and cartilage
Supports joint mobility and flexibility
Is created for Vegans and Vegetarians
Precautions and contra-indications:
Always ready the label and take only as directed"
If symptoms persist, consult your healthcare professional
Formulated without:
Gluten, wheat, animal products, dairy products, egg,
soy, artificial colours, artificial flavours, artificial
sweeteners or preservatives.
Contains: Sulfites.
Recommended Adult Dosage:
Take 3 capsules daily with food or as directed by your healthcare professional.
Ingredients:
Each capsule provides
Glucosamine hydrochloride 601.76mg
Equiv. Glucosamine 500mg
Encapsulating aids.
FAQ
Q1 Why does joint discomfort and stiffness happen with age and injury?
A1 Joint discomfort is often due to joint cartilage breaking down. Cartilage – the protective shock absorber between the joints – acts as a smooth, weight bearing surface, cushioning the joint, and allowing bones to slip freely over each other. When damage to this cartilage is caused by age, illness or injury, the cartilage starts to break down, leading to pain and a restriction in movement in the joint. The condition resulting from this pain and restriction is referred to as Osteoarthritis, a condition characterized by inflammation in the joint tissue.
Q2 What is Glucosamine, and how can it help?
A2 Glucosamine is naturally produced in the body, where it is a key building block for tendons, ligaments, cartilage, collagen and synovial fluid in the joints. Supporting your body's natural levels of Glucosamine can help it to keep your cartilage strong and healthy.
Q3 How quickly should I expect Glucosamine to work?
A3 Glucosamine provides nutritional building blocks that support the body in rebuilding cartilage. This means the length of time that it takes an individual to notice any benefit will depend upon the health of their cartilage when they begin taking it. Many people may experience benefits after 2 weeks of taking Glucosamine daily, but some may require up to 12 weeks.