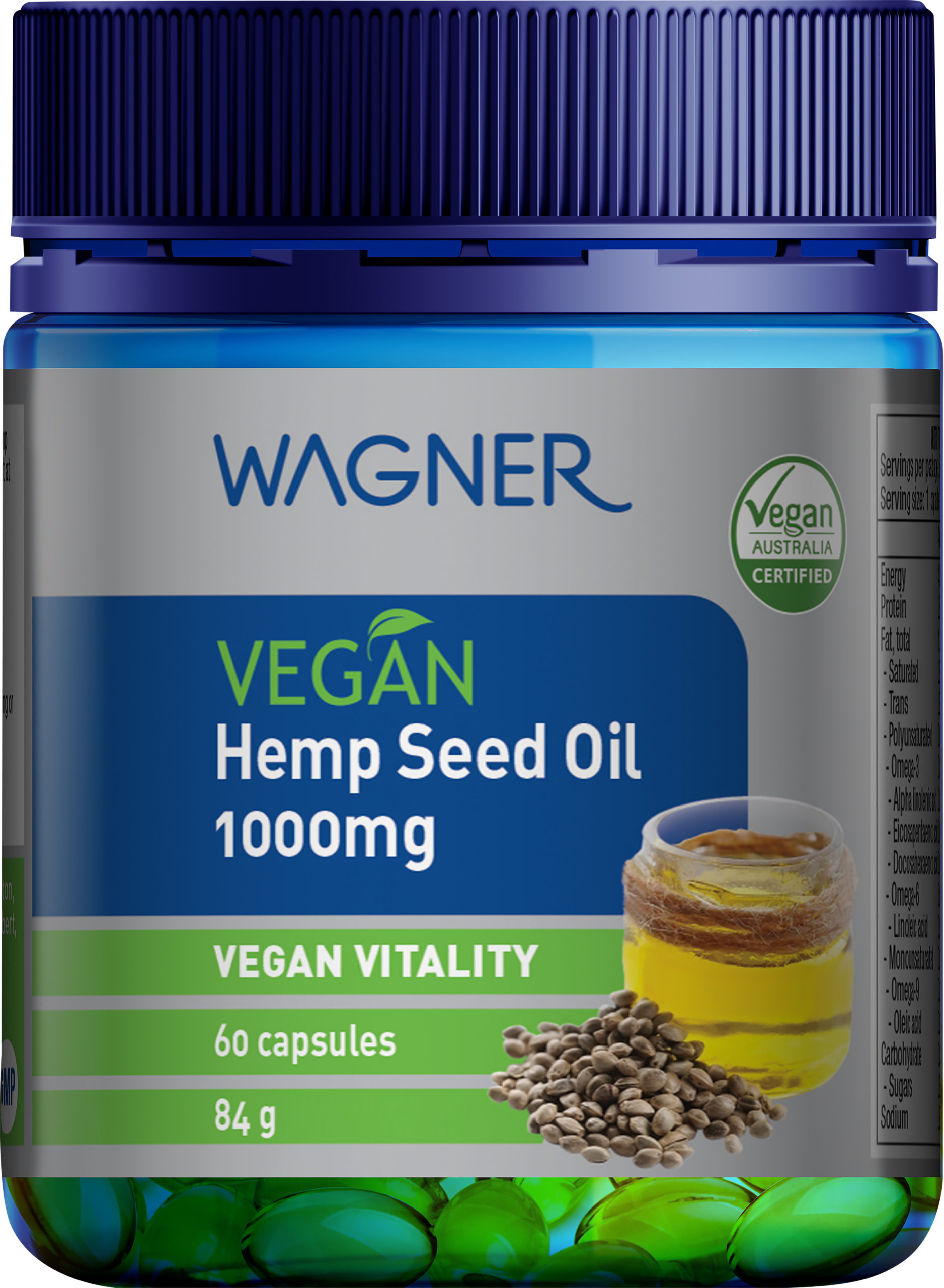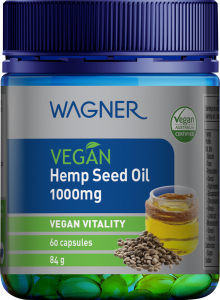 Features
Hemp seeds provide a balanced plant-based source of Omega 3-6-9 fatty acids to support everyday health and wellbeing
Cold pressed Hemp seed oil means the hemp seeds have not been exposed to any added heat during the extraction process so all beneficial compounds are retained
Key selling points
– Is for general health and wellbeing
– Contains cold pressed Hemp seed oil
– Is created for Vegans and Vegetarians
Precautions and contra-indications:
Always read the label and take only as directed
Formulated without:
Gluten, wheat, animal products, dairy products, egg, soy, corn, artificial colours, artificial flavours, artificial sweeteners or preservatives.
Contains: Soya bean products.
Recommended Adult Dosage:
Take 1 capsule (1 serve) twice daily with food.
Ingredients:
Hemp seed oil (71%), Vegetable capsule (Hydroxypropol starch, glycerol, purified water).
FAQ
Q1 What are Hemp seeds?
A1 Hemp seeds are from the hemp plant (Cannabis sativa). They are from the same species as cannabis (marijuana) but are a different variety. They don't contain THC (tetrahydrocannibinol), the main psychoactive compound in marijuana, so do not have any mind altering effects.
Q2 What is Hemp seed oil?
A2 Hemp seed oil is oil obtained by pressing hemp seeds. Cold pressed, unrefined hemp seed oil is dark to clear light green in colour, with a nutty flavour. The darker the colour, the grassier the flavour.
Q3 Why take Hemp seed oil?
A3 Hemp seed oil provides a balanced plant-based source of Omega 3-6-9 essential fatty acids, which are unable to be made by the human body, and therefore we must get them from our diet or through supplementation.