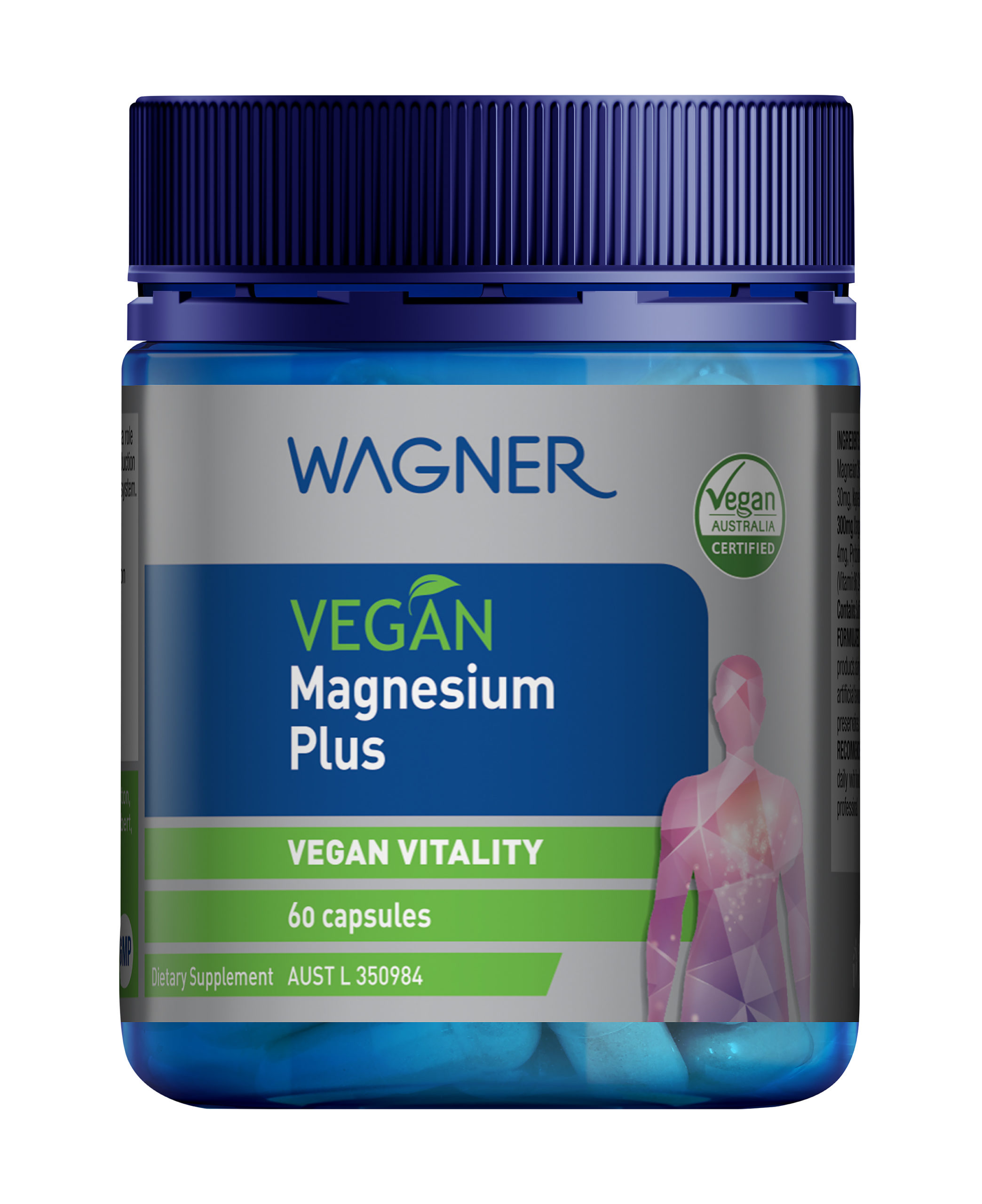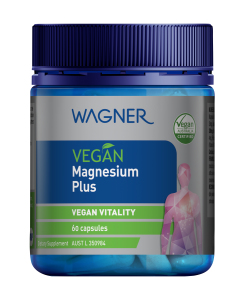 Features
Magnesium which plays a role in more than 300 enzyme reactions in your body and helps your nerves and muscles to function properly
Magnesium is also important for normal bone structure and may help to maintain a healthy cardiovascular system
This formula supports a healthy neuromuscular system
Key selling points
– Provides 300mg of Magnesium in each capsule
– Contains Magnesium, Vitamin B6 and Manganese which support energy production and energy levels in the body
– Is created for Vegans and Vegetarians
Precautions and contra-indications:
Always read the label and take only as directed
Vitamin supplements should not replace a balanced diet
If symptoms persist, consult your healthcare professional
Formulated without:
Gluten, wheat, animal products, dairy products, egg,
soy, artificial colours, artificial flavours, artificial
sweeteners or preservatives.
Contains: Sulfites.
Recommended Adult Dosage:
Take 1 capsule
daily with food or as directed by your healthcare professional.
Ingredients:
Each capsule provides
Heavy magnesium oxide
Equiv. Magnesium 263.4mg
Magnesium phosphate pentahydrate
Equiv. Magnesium 30mg
Magnesium glycinate
Equiv. Magnesium 6.6mg
Total Magnesium 300mg
Manganese (II) glycinate
Equiv. Manganese 4mg
Pyridoxine hydrochloride 30mg
Equiv. Pyridoxine (Vitamin B6) 24.68mg
Encapsulating aids.
FAQ
Q1 What is Magnesium, and why is it important?
A1 Magnesium is an essential mineral that plays a role in more than 300 enzyme reactions throughout your body. It plays a role in the body in neuromuscular transmission, which supports muscle contraction. It's also involved in over 300 essential metabolic reactions.
Other ways that your body uses Magnesium include supporting proper muscle and nerve function. Additionally, it helps in the development of healthy bones and teeth, and plays a role in the production of energy in the body.
Q2 How much Magnesium do most people need?
A2 The recommended daily intake for Magnesium varies according to your age and gender. The Nutrient Reference Values for Australia and New Zealand1 for Magnesium RDIs for adults are:
• Men: 400mg/day for men aged 19-30; and 420mg for men aged 31+
• Women: 310mg/day for women aged 19-30; and 320mg/day for women aged 31+
• Pregnant women: 350mg/day for pregnant women aged 19-30; and 360mg/day for pregnant women aged 31+
Ideally, most of this intake will come from dietary sources such as dark green, leafy vegetables, legumes (including peas and beans) and nuts. However some people may benefit from topping up their dietary intake with a supplement.
Q3 How does Vitamin D help to maintain bone health?
A3 Vitamin D helps to maintain serum calcium and phosphorus levels, which is critical for the normal development of bones and teeth. It also supports healthy bone mineral density.