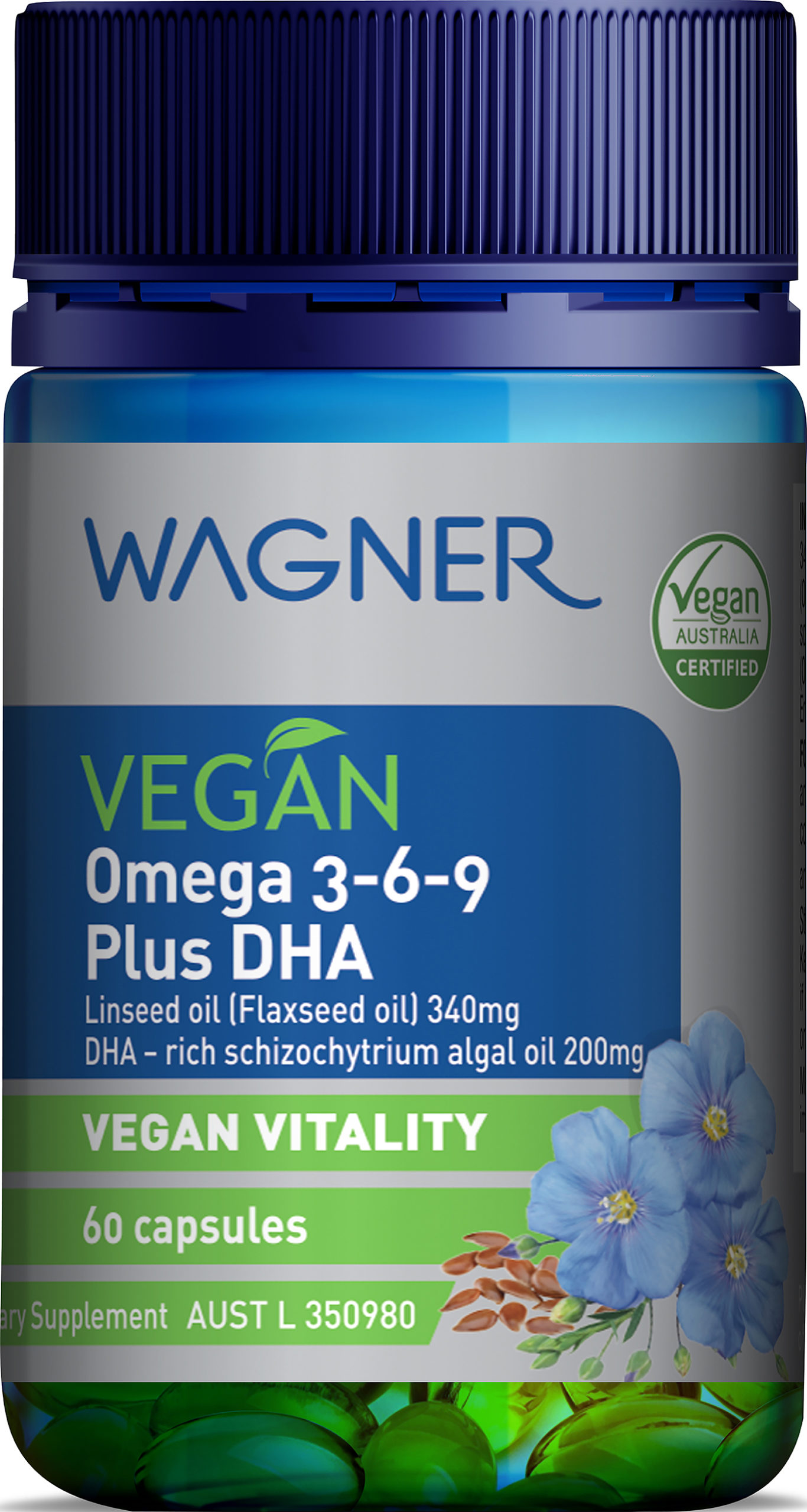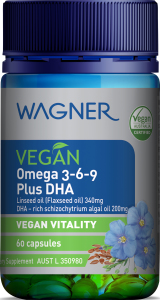 Features
A rich source of Omega fatty acids which is an alternative to fish oil
This formula provides a rich plant-based source of essential fatty acids to support general health and wellbeing
Omega-3-6-9 fatty acids are important as the body cannot produce them therefore they can only be obtained from the diet
Key selling points
– Supports cardiovascular system and heart health
– Supports skin, brain and eye health
– Supports nervous system health
– Is created for Vegans and Vegetarians
Precautions and contra-indications:
Always read the label and take only as directed
If symptoms persist, consult your healthcare professional
Formulated without:
Gluten, wheat, animal products, dairy products, egg,
soy, corn, artificial colours, artificial flavours, artificial sweeteners or preservatives.
Recommended Adult Dosage:
Take 1-2 capsules daily, or as directed by your healthcare professional.
Ingredients:
Each capsule provides
Linseed oil (Flaxseed oil) 340mg
Equiv. Linolenic acid (Omega-3) 170mg
Equiv. Linoleic acid (Omega-6) 40.8mg
Equiv. Oleic acid (Omega-9) 37.4mg
DHA-rich schizochytrium algal oil 200mg
Equiv. Docosahexaenoic acid (DHA) (Omega-3) 80mg
Total Omega-3 250mg
Encapsulating aids.
FAQ
Q1 What are Omega-3 fatty acids, and why do we need them?
A1 There are several types of fatty acids, and they're categorised in two ways. Firstly, fatty acids are divided according to whether your body can manufacture them on its own or not. If so, they're called "non-essential"; and if not, they're called "essential". Secondly, they're grouped into "Omega" families according to their chemical structure. Omega-3 fatty acids are commonly found in fish and seafood – so it's much harder for a vegan or vegetarian to get these nutrients. Omega-6 and 9 fatty acids are found mostly in plant-based oils.
Our diets tend to naturally include more foods that contain Omega-6 fatty acids, and most Omega-9 fatty acids are non-essential. However, many Western diets often lack foods that provide Omega-3 essential fatty acids, so for some people their intake may be low compared with their Omega-6 and 9. Flaxseed oil provides a good balance of Omega-3, 6 and 9 fatty acids.
Q2 What is DHA and what role does it play in health and wellbeing?
A2 Two of the most important essential Omega-3 fatty acids are: Eicosapentaenoic acid (EPA) and Docosahexaenoic
acid (DHA). Your body uses these two fatty acids in a wide variety of ways.
DHA is one of the most abundant fatty acids in your brain, and is required for normal brain function and cognitive health. It is also important for eye health. Other roles that essential Omega-3 fatty acids play include helping to support the health and function of the nervous system.