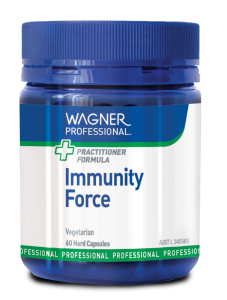 Customer Profile
✚ Has symptoms of the common cold
✚ Frequently suffers with the common cold
✚ Has a sore throat
✚ Has a mild upper respiratory infection
✚ Has a mild cough
Product Benefits
✚ Contains clinically researched Andrographis and Echinacea
✚ Standardized extracts
✚ Convenient 1-a-day dose
✚ Vegetarian capsule
✚ Suitable for vegetarians and vegans
Andrographis paniculata
Andrographis has been used for centuries in Traditional Chinese Medicine and Ayurvedic medicine to support the immune system during cold and flu symptoms. A review of 33 clinical trials across more than 7000 patients found that Andrographis significantly improved the symptoms of acute respiratory tract infections and that it shortened the duration of coughs, sore throats and sick leave/time.1
This is possibly due to the antiviral and anti-inflammatory properties of andrographidoides, the active components in Andrographis,
that support the production of lymphocytes to fight viruses and bacteria.2
Olive Leaf Extract
Olive leaf extract has been used in the Mediterranean traditional medicine for centuries. It can help support the immune system to fight infections caused by a large number of viruses, including influenza and parainfluenza viruses, as well as some bacteria.
The active ingredient oleuropein supports the immune system by blocking the virus from entering the body and replicating, and by supporting phagocytosis.3
Echinacea purpurea
Echinacea has traditionally been used by Native Americans to treat symptoms associated with the common cold, including a sore throat. Current research shows it does this by increasing the response of natural killer cells. It also blocks the action of some viral proteins,4 and can inactivate certain viruses and pathogenic respiratory bacteria, including Streptococcus pyogenes and Hemophilus influenza pathogens.5 Echinacea purpurea might also be able to reduce the secretion of excess mucus.6
Studies have found that taking Echinacea could lower the risk of developing the common cold by up to 50%, and that it may reduce the duration of the common cold by 1-4 days.7-11
Sambucus nigra
The berries of European Elder have a long traditional use in German medicine to treat the common cold and flu. Elderberries are high in flavonoids, which have been shown to stop the viruses from binding to and replicating in host cells, and to activate phagocyte and cytokine production.12-16
Clinical research has found that Elderberry can reduce the symptoms of an upper respiratory infection significantly.17
Zinc
Zinc is necessary for the optimal functioning of the immune system. Studies have shown that zinc inhibits the replication of the rhinovirus.18
A 2011 review of 13 randomized placebo-controlled trials concludes that taking zinc soon after the onset of symptoms of the common cold can significantly reduce both the duration and severity of symptoms.19 A further 2013 review concluded that zinc, taken within 24 hours of onset of symptoms, reduced the duration of common cold symptoms.20
Summarised
– Helps support a healthy immune function
– May reduce the symptoms, severity and duration of common colds and flu
– May relieve symptoms of mild upper respiratory tract infections
Companion Products
– Wagner Professional CoQ10 150mg or Wagner Professional Ubiquinol 150 to improve energy levels in those suffering from the common cold
– Wagner Vitamin C 500mg Chew for additional immune support
Storage Information
Store below 30ºC, in a dry place. Keep out of reach of children.
Approved Label Claim
Immunity Force is a comprehensive formula combining the well known ingredients andrographis, echinacea, olive leaf, vitamin c and zinc. Andrographis relieves sore throat and the severity of symptoms of mild upper respiratory tract infections and decreases symptoms of common cold, including runny nose, cough, fatigue and restless sleep.
Formulated with ingredients such as vitamin c and zinc to support healthy immune
system function.
This formula contains:
– Key herbs and immune supporting nutrients
– Andrographis to relieve the severity of symptoms of mild respiratory tract infections and reduce common cold duration
– Vitamin C and Zinc to support healthy immune system function
Dose
WARNING: Andrographis may cause allergic reactions in some people. If you have a severe reaction (such as anaphylaxis) stop use and seek immediate medical attention. Adults only: Take 1 hard capsule per day. Or as directed by your healthcare professional.
CAUTIONS/CONTRAINDICATIONS
Vitamins and minerals can only be of assistance if dietary intake is inadequate. If symptoms persist, talk to your health professional. Do not use if cap seal or if inner seal is missing, torn or broken. Contains sulfites.
Medicine interactions
If taking prescription medication or if in doubt consult your healthcare professional.
Contains no Added
Wheat, gluten, yeast, dairy products, egg, artificial flavours.
ACTIVE INGREDIENTS: Each hard capsule contains:
Andrographis paniculata (Andrographis)
ext. dry conc. 192.9 mg
from minimum dry leaf 2.7 g
stand. to contain andrographolide 67.5 mg
Olea europaea (Olive) leaf
ext. dry conc. 100 mg
from minimum dry leaf 1.8 g
stand. to contain oleuropein 40 mg
Echinacea purpurea (Echinacea)
ext. dry conc. 166.7 mg
from dry root 1 g (1,000 mg)
Sambucus nigra (Elderberry)
ext. dry conc. 14.3 mg
from dry fruit 100 mg
Ascorbic acid (Vitamin C) 275 mg
Zinc citrate dihydrate 15.6 mg
equiv. to Zinc 5 mg